Man it feels good to have some creativity flowing out of me again - here are a few examples of my work for the past couple of weekends of cropping with Josie, the Christian Creativity group at church and Ashley! I'm so happy with all of the layouts!
Jackson's uniform for Bam Bam Baseball!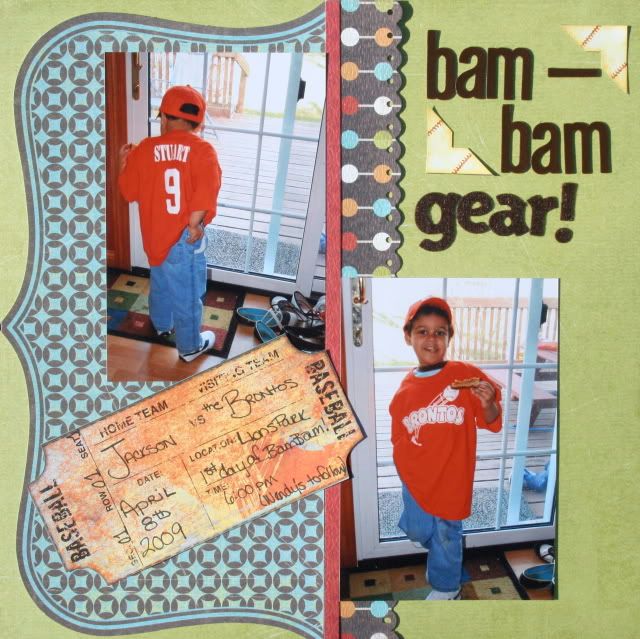 This one is going into JT's baby book..
The card Jackson made for me at preschool for Valentine's Day