The trip to Dallas must have been just what I needed to spark my creativity - between Friday night at home and Saturday night at Josie's I completed SIX layouts...and consolidated the 6x6 pages we did at convention into one 12x24 spread! One still needs a journal spot and a couple of embellishments but I am just thrilled with what a little bit of organization and the feel of some new yummy product in my hands can do!
The "before" shot - my purchases from convention.
My Iowa State Fair entry for this year - the title is made up of pictures I took of sights around the fair, corn dog, funnel cake, grand concourse and midway.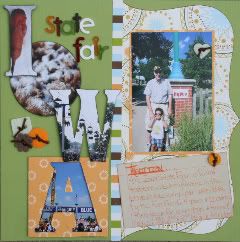 Jackson's first Bam Bam Trophy!
The "Big Brother" page for Joe's book.
The "Nana and Papa" page for Joe's book.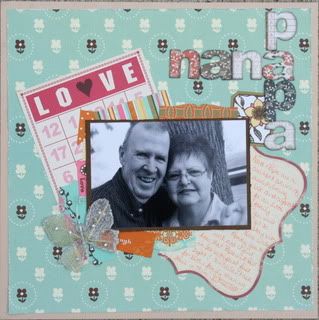 The top picture is a group shot of the texas girls when we first met, the one at the bottom was from the last day right before we got on the shuttle.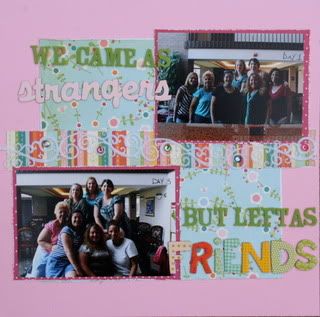 A "Roe" collage...our queen bee...